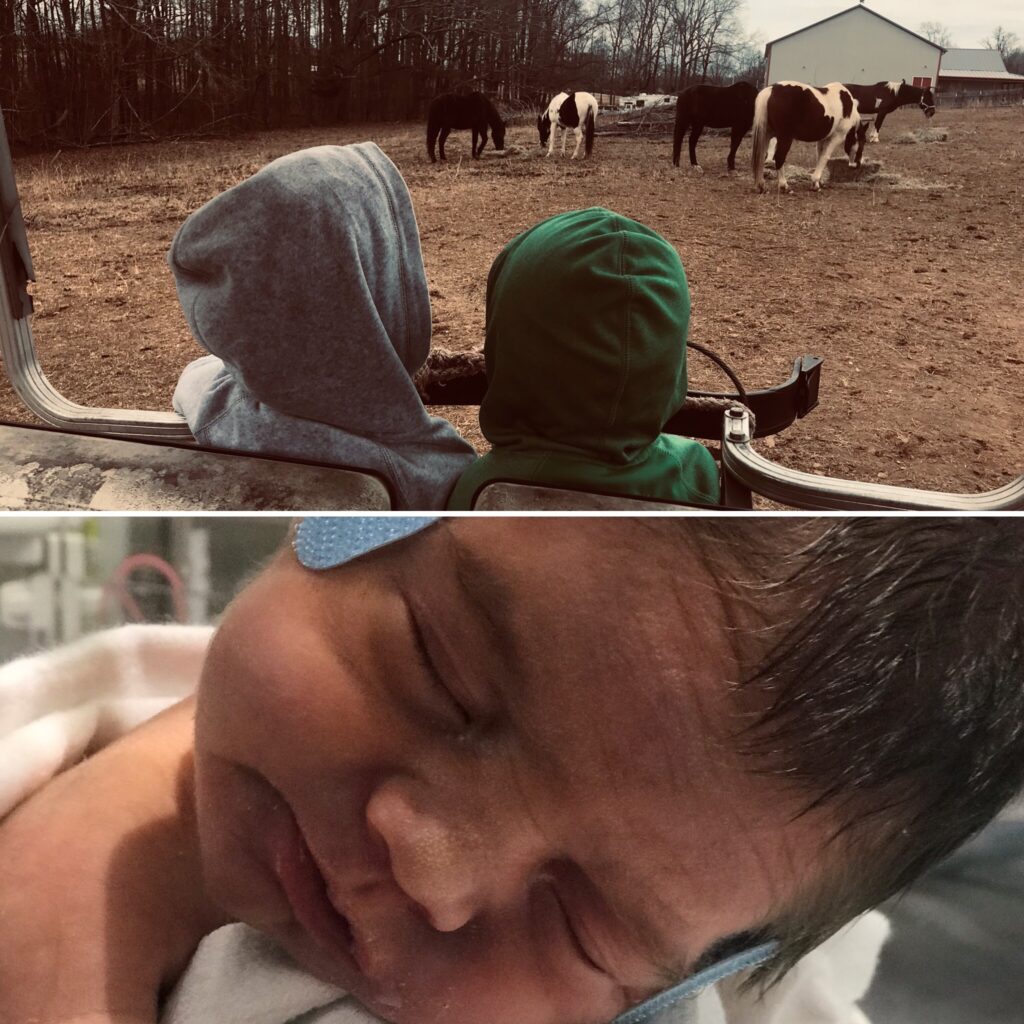 ""For as the heavens are higher than the earth, So are My ways higher than your ways, And My thoughts than your thoughts."
Isaiah 55:9 NKJV
Hey y'all hope y'all are being blessed. Today has been one of those days where we get through hoping tomorrow or the next will be what we've prayed for as we have already seen many prayers answered. Yesterday Vilma stayed at the hospital with Baby Shae as I came home to be with the Lanisha and Asher. It's always hard as we both want to be in the same place with all three of them but understand that it is what it is for the moment and that GOD is working all things together for good (Romans 8:28).
It's been a huge blessing being able to be there together at times because my parents keep the kids. They have been awesome and open to keeping their grandchildren.
During the day today I talked to Vilma and Shae is eating well and has grown now two ounces over birth weight and no more black lights. So that is a huge blessing. Vilma is hanging in there missing Lanisha and Asher but staying strong for Shae and hoping she is growing consistently to come home soon. Since Shae can't be in the room yet Vilma is having to get up every 3 hours to go the nicu to feed her. So pray she can get some adequate rest in those short segments.
As I hung out with our two eldest kids today the weather was nice so the kids rapped up with me and went outside to feed the horses. Then they stayed outside and played in the woods and creek. Thus we had blessed day considering.
Update on the ministry in Guatemala a family arrived yesterday with the Hunts and they traveled up to the campus to pray and see what needed to be done for a group that will arrive on Monday for three days. Some good friends from a ministry in Antigua (Adventures in Missions) will arrive on Monday and leave on Wednesday as they and their crew will be seeking the LORD specifically on HIS guidance for them on making disciples and sending them to the nations. So join us in prayer for them and stay tuned for more to come on that…
Misael and Sandra our campus keepers as you may well know are expecting there second child and it's due as of right now March the 5th. So remember them in your prayers as they are pretty excited too.